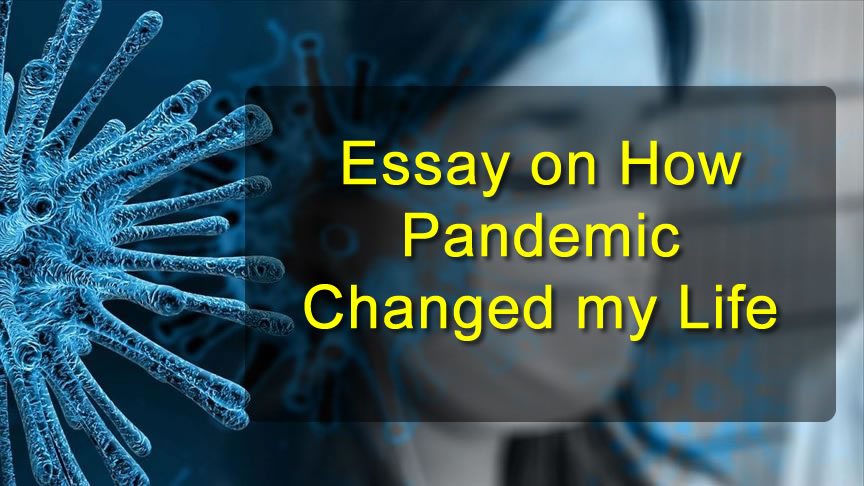 2020 how pandemic changed my life essay
When you are watching some fantasy film, when the complete world goes upside down, you usually tend to imagine yourself a hero, able to withstand any circumstances and become the winner. When similar reality comes, it turns out that things are much more difficult.
When you are free to lead your usual life, you often think that it could be better to stay at home, enjoy things, you did not have time to do, avoid communication and regular contacts. However, when the situation of complete lockdown happened, I felt that I did not stay at home, rather I was sent to prison. It was really difficult to realize that you are not allowed to go out and do the things, you used to do before, without even thinking of them as of something very important to you.
Need a Custom Written Essay on Covid? Order Now!
A cup of coffee with your friends at the café just next to your house, a Sunday visit to your grandma, who keeps on telling the same stories for years already, doing sports at your favorite gym or even seeing your friends passing another difficult test in Psychology. Just within a couple of months all these usual parts of my life vanished and instead I had to stay at home and get used to the new reality. The first thing, which I missed, was free communication.
It turned out that I like listening to the stories of my grandma, because I love her and I miss her warmth. I miss communication with my friends, even during the times of confrontation, we remained friends and could support each other. I realized that coffee in the small café with them is much tastier than the one I made myself at home and drank, looking out of the window of my flat.
Separately, I would like to say about the process of education. It has always seemed to me that modern technologies allow organizing of the process of education just to the same extent, as it could be done by teachers in the classrooms.
When I heard that we started doing all the things online, I did not expect to have any problems. But very soon I found out that it is really difficult to create the needed atmosphere at home, when you are not in your classroom, with your teacher and other students. It is difficult to focus upon the new materials and process them without direct support of the professor.
Actually I was disappointed by the process of online education, as I constantly felt that I was deprived of the opportunity to do my best. At least I keep on thinking about safety and I agree that organization of online classes could be a good practice for the situation of pandemic.
I realize that pandemic had significant impact upon all humans all over the world. Some of them lost their jobs, others had serious problems with health, in the worst cases, somebody lost his close people. In addition the practice of isolation had strong psychological pressure upon elderly people, as well as young ones.
There are enough negative consequences for me personally and for other people after the COVID-19 pandemic. I only hope now that this situation will improve sooner or later and that humans will learn some important new lessons, which will not let us have the repeated situation in the future. I hope that we will learn how to protect ourselves and each other from such dangers and will learn how to support the people in need.
I am convinced that COVID -19 pandemic has changed my perception of the world and other people and now I consider it to be my priority to accept these changes and do my best to make the correct conclusions.