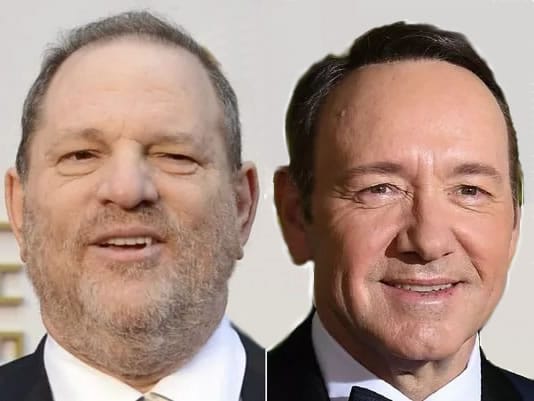 Hollywood sexual harassment essay
Another Hollywood scandal: Hollywood stars accused of sexual harassment
Hollywood stars continue to be accused of sexual assault as more and more victims come to the scene. As for the most recent accusations, they affected a number of world-class actors and reputable directors. The sexual abuse scandal has recently aggravated as some more accusations against the Hollywood stars have been made. Brett Ratner, for example, a famous producer and movie director was accused of sexual harassment by no less than six women as reported by LA Times. Brett Ratner denied all accusations claiming that they are false. But this is not all.
Dustin Hoffman also accused: Who would believe?
Dustin Hoffman, a legendary and reputable actor who starred in numerous world-known movies was also accused of sexual harassment, this time – of groping an underage intern on the set of a movie in 1985. The victim, Anna Graham Hunter was only 17 years of age at that time. She told the reporters that Dustin Hoffman groped her body many times and tried to seduce her for sexual intercourse, which made the girl feel highly uncomfortable. Dustin Hoffman replied to this accusation with dignity saying that he is sorry for everything he has done, and he also admitted that such incidents do not reflect his true personality.
Truth to be told, no one would believe that young Hoffman could do such a thing to an underage girl. Still, 80-year-old actor surely does not deserve any accusations against him as everything that is done in the past remains in the past and should not affect the future or present events. However, although Dustin Hoffman apologized for his behavior in the 80-s, it is still a big blemish on his reputation that should not be neglected.
Weinstein and Toback scandal: Who next?
The Hollywood scandal seems to have only started. Lately, another Hollywood star, producer, and director Harvey Weinstein along with the reputable writer and movie director James Toback have been accused of sexual assault and their case is still being investigated by police. It needs to be noted that Weinstein has been accused of sexual harassment by no less than 50 women including a number of famous actresses. But this is not all. Numerous women in the Hollywood movie industry have also accused Toback, another star of the movie world. However, Toback refused to accept any accusations. In this way, Hollywood continues to be rocked by various allegations directed towards its legendary directors and producers. And it is an undeniable fact that some of these accusations have grounds to exist, even though some others might be false.
There is more: Kevin Spacey accused of sexual assault
Kevin Spacey is a world-famous actor and another victim of sexual assault accusations. This time, the actor was accused of undesirable sexual advances directed not only at women but at men as well. Who would believe that Kevin Spacey groped a Mexican star Roberto Cavazos, but this is exactly what the latter claims on his Facebook page? Thus, it seems that a statement that there are only male perpetrators and only female victims seems to be false. It is not the first time for Kevin Spacey to be accused of such behavior. However, many of these rumors might not be true to the letter.
Still, the cases of sexual harassment on behalf of famous stars appear daily and tend to multiply at a high speed. Such cases should in no way be neglected as sexual assault is something that has not yet been combated, but the world is on the way of eliminating this evil, even though the actions are taken at a very slow pace. The behavior of Hollywood stars does not deserve any appraisal and such cases can be eradicated only if measures are taken timely and efficiently.