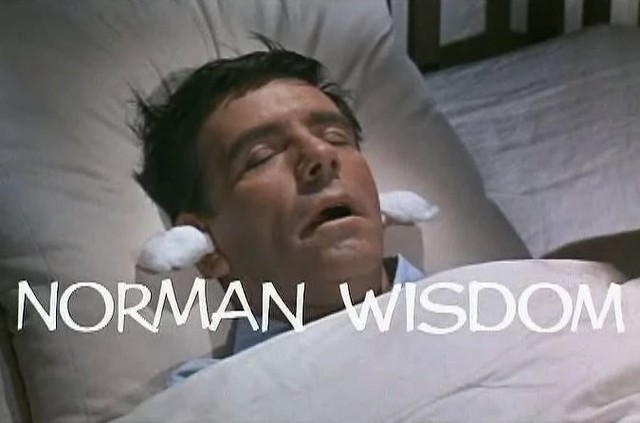 Norman Joseph Wisdom
Norman Joseph Wisdom – the man who lived the great life.
Unfortunately not many people on our planet can live almost 100 years and make their long live full of sense and happiness. People like Norman Wisdom give a good example how to live real life every day and inspire next generations.
Norman Joseph Wisdom was born in 1915 in one of the districts in London and he was the second child in the family of Frederick and Maud Wisdom. The childhood of Norman Wisdom was not so cloudless. His father bet and mocked Norman and his elder brother. As a result in age 11 Norman Wisdom run away from home for the first time, later when he was returned to the parents he left the school at age 13 and at age 14 he decided to run away to Cardiff, Wales. Sure, he had to work hard to get money for this separate "adult" life and this work was not very romantic.
Norman Joseph Wisdom had several attempts to enlist to the army as a result one day he appeared even in India with the British army. For sure, military experience gave a lot to the young man but one of the unusual skills that he got there was learning to play on trumpet and clarinet. Also, he was a very good boxer and later this fact played important role in his entire life.
On the terrible period of the second world war Norman Joseph Wisdom was working in communication center that gave him a chance to meet Winston Churchill few times.
As we mentioned before Norman Wisdom was a good boxer and he practiced and trained during his free time a lot. But some times it was boring for him just to train and he did it in funny and entertaining way.
Once he mentioned that people watching him and laughing and it was pleasant for Norman to make them smiling. From that moment he realized that he like to entertain people and bring some positive in the war period life. After the war ended and he was demobilised Norman Wisdom could devote all his free time to his show and one lucky day he was noticed by Rex Harrison.
Norman Wisdom's real career as a showman started not too early, when he was 31 years old but it was extremely fast and diverse. Norman Wisdom was an actor, comedian and singer-songwriter in the same time and his famous Norman Pitkin character became his visit card.
The comedy that brings the popularity to Norman Wisdom was "Trouble in Store" (1953), here you can see the small scene from this movie:
Not the first one but Norman's well known movie is "Man of the moment" (1955), just watch this "tea boy" episode:
Obtaining great popularity in his native England he decided to subdue new "Everest" and he moved to the USA for some period of his long life. "The Night They Raided Minsky's" was Norman Wisdom's debut in Hollywood.
One very funny fact, Norman Wisdom was very popular in…. Albania. It was very rare when western actors could perform in Albania or al least their movies could be shown during the dictatorship of Enver Hoxha.
What is your retirement plan? Do you want to over your career by 65 or 70? Good for you, but Norman Wisdom's plan was to retire at age 90. But after the 2 years spent without work he decided to come back and when he was 92 he got a role in Kevin Powis's short movie Expresso. Finally Norman Wisdom really finished his career on television only half a year before his death at age 95 in 2010.
If you want to know more about all periods of Norman Wisdom's life and career we recommend to watch this video:
Amazing person, amazing life this is how it worth to live!